Taken en verantwoordelijkheden
YOUR FUNCTION:
The most important is being a facilitator.
You proactively seek out obstacles and help to unblock them. You do this by suggesting alternative Agile approaches.
Your mind is geared towards helping teams continuously improve their way of working, guiding them with your Agile and Scrum knowledge.
You make sure that the collaboration between all parties (customer stakeholders, Product Owner, Dev Team…) runs smoothly.
You guide the teams in adopting Agile best practices that best suit their working environment and optimize productivity.
You train and coach our agile teams and customers on their transition towards an Agile mindset – change management plays an important role here.
You keep our vision alive, and ensure that our teams stay on track and work according to Agile/Scrum methodologies – You foster them to be self-managing.
Reviews, retros, planning sessions, stand-ups, backlog grooming, sprints are part of your daily vocabulary.
YOUR PROFILE:
Technical skills
You have a good knowledge of agile methodologies and scaled frameworks such as SCRUM, Kanban, SAFe, LeSS, …
You have hands-on experience with Jira and Confluence, or similar tools.
You are a good communicator and you like working in a team.
You are fluent in English, and Dutch or French.
Soft skills
It's important that you're an approachable and open-minded colleague. Continuous improvement is a two-way street!
It might seem obvious, but communication is the key to success! Comprehending, repeating, summarizing, observing, writing, simplifying, critiquing, suggesting, chatting, presenting…all in a constructive way.
It's also important that you're a good decision maker. Decide on something, make sure that the team is capable of it, apply it in the team, and follow it up. Make it happen.
A healthy dose of humor is certainly appreciated
Cooperation and knowledge sharing is an everyday reality. Ideas are not only listened to, they are also shared, evolved and used.
OUR OFFER:
The opportunity to have a meaningful job.
The opportunity to grow as a professional (Yes there will be training), in an environment that is continuously challenging itself to improve
A good work-life balance: offering flexible hours, satellite offices, home working and an informal no-nonsense environment.
32 days of annual leave, because life isn't all about working.
We provide you with a company car and a fuel card.
Group insurance and hospitalization insurance, because we care about you.
And of course, we also offer a gross salary. One, which is optimized from a net perspective for our employees!
Got any questions or need for more info before applying? Get in touch with Erik De Romagnoli, our Talent Officer, at +32 2 801 54 31
Meer informatie
For more information, visit our website (click on our logo).

Interested?
Please reply through the button below.
Acquisition to this vacancy is not appreciated.


Solliciteren kost slechts enkele minuten.
Hier ga je werken: Realdolmen
Realdolmen, a member of the international Inetum Group, with approximately 2,000 highly qualified employees, provides strategic, tactical and operational ICT solutions for over 1,000 customers throughout the Benelux. In every cooperation, Realdolmen realizes the potential of people and organizations and strives to keep ICT human. We are driven by technological innovation, but we advance at the speed of your ambition, results-focused and managing ...
Ik wil meer weten over Realdolmen
I've been working at Realdolmen since September 2010. I work within the Microsoft Community, which host more than 140 consultants. I'm also responsible for the acADDemICT programme within the Microsoft Competence Centre.
Alexander Reynaert
Technical Lead & Software Architect
Anderen bekeken ook
Heel Belgie (0 km)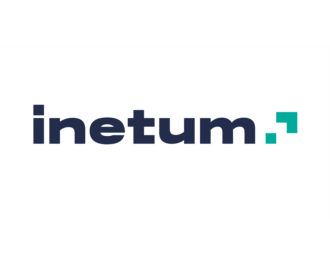 Bachelor, Universitair / Master
32 - 40 uur
3 dagen geleden
Heel België (0 km)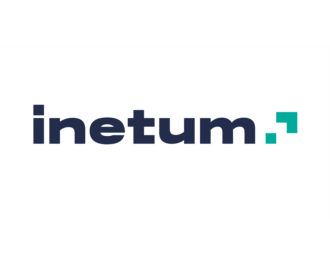 Bachelor, Universitair / Master
32 - 40 uur
38 dagen geleden